Blakeney and Sheringham, North Norfolk
Rick Retallack
​
Tai Chi Union for Great Britain - Intermediate Instructor
​
​
​
British Health Qigong Association - Instructor level 1
​
​
​
​
Member of the Qigong Health Federation UK
​
​
Member of the Longfei Taijiquan Association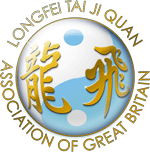 I began my journey with Paul Veitch at Blakeney; a wise and wonderful teacher who taught this form as a way of enhancing health, rather than as a martial art. Not only did he open my heart to Tai Chi, but he allowed me to follow my own path towards a deeper understanding of the Yang 24 Form and Qigong.
I really enjoy showing and helping others to discover this amazing world of moving meditation; it is an honour to be part of the movement that brings this energising, calming and healthy exercise into people's lives.
It is important to me that I continue to practice and further my knowledge of the Chinese Internal Arts. In addition to annual seminars with Longfei Taijiquan, Master Faye Li Yip, I have attended various workshops with highly respected masters such as Doctor Paul Lam, Professor Li Deyin and Professor Wang Zhen.